Tell A Friend About This Article
Free Desktop Calendar 2011 How to Make It
To make your free desktop calendar for 2011 is really easy and fun to make just download the design print it out and cut along the solid lines and score and fold along the dotted lines.
We have some more printable calendars 2011 if you need a different type.
2011 Free Desktop Calendar hints
Although normal paper will be fine 80 g/m², a more sturdy calendar can be made with a bit heavier paper 100-120 g/m².
Glue the tabs matching the untabbed face last (November 2011)
And finally make sure you complete all the folding after cutting
Free Desktop Calendar 2011 download or right click and save as to save the file to disk
This years Desktop Calendar is dedicated to Nikia Little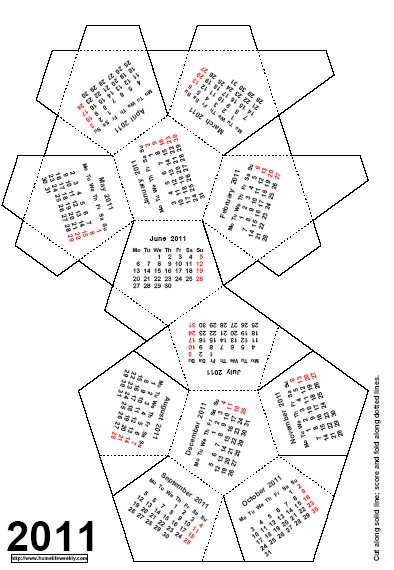 You may also be interested in...
Filed under: Calendars