Tell A Friend About This Article
Download this free lunar calendar for 2012 or for some its its called a moon calendar it contains all the moon phases for the year 2011. Plus the usual important days on the year ahead, it based on Universal time.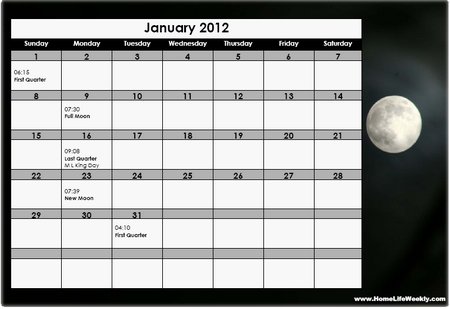 Lunar Calendar 2012 Printable Download
You may also be interested in...
Filed under: Calendars