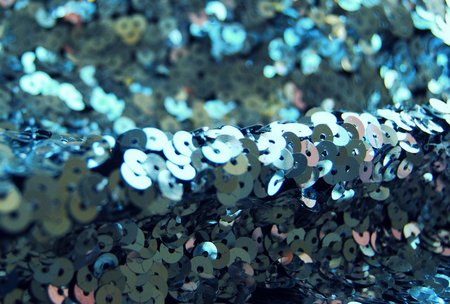 How to wash a sequinned dress if it can be washed, check the label. If the dress it can be washed. Here's how to keep them looking gorgeous
Make sure all the buttons are done up before washing

Make sure the zip is done up on the sequin dress

Turn the dress inside out before washing

If the dress is machine washable use just the gentle cycle for around 2 or 3 minutes with a mild detergent and cold water

If the sequin dress is hand washable, use some mild laundry soap or a little shampoo and col water.

For a knitted sequinned garment add a litter hair conditioner in the final rinse

Never dry the dress in a dryer and always hang to dry or lay flat.
To freshen up a sequin dress just spritz lightly with undiluted vodka around the neck, cuffs and arms.
How to remove spills from a sequin dress use a little bit of soda water or Dylon Stain Remover 3. Sparingly moisten then use a hair dryer to dry the spot to stop moisture ring