Wedding invitations can be very expensive so I have put together some cheap unique free printable wedding invitations. Which allow you fully customize the wedding invitation wording in side.
To make your free Wedding Printable Invitation do the following:-
Choose a Wedding invitation design and download the PDF and associated word document
Print the first page wedding invitation PDF
Turn the paper over and feed it back through the printer, print the back side of the wedding invitation.
Open the word document you will see an example of a wedding invitation wording. change the wording to what you want to make it unique. You may need to change the size of the fonts
One your are happy with the invitation wording, print it on the other side of the free wedding invitation.
You now have a printed wedding invitation.
Hints for making your Free Printable Wedding Invitations
To make good printed wedding invitations choose a thicker paper but check your printer is able to cope with the thickness of the paper at the very least 100 g/m² upwards.
Try different color and textured paper for you wedding invitations.
Don't forget to buy an envelope to match the size of the wedding invitation.
Do at least one test print with normal paper to ensure the invitation printed correctly!
If you find the paper curls use the single sheet feed option on your printer.
Print the wedding invitations in batches e.g all page one first etc.
You will most likely have Acrobat PDF Reader already installed on your machine, if not to view these Birthday cards and many other pdfs on the Internet you can download it here.
Choose Your Free Printable Wedding Invitation Design
Formal Wedding Invitation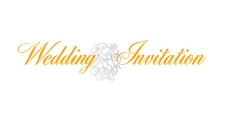 Front of Wedding Invitation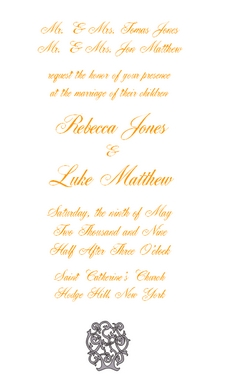 Inside of Wedding In vitiation
Download Formal Wedding invitation (pdf)
Download Formal Wedding invitation (doc)
Floral Wedding Invitation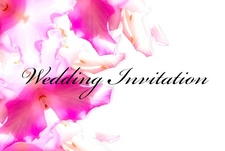 Front of Floral Wedding In vitiation

Inside of Floral Wedding In vitiation
Download Floral Wedding invitation (pdf)
Download Floral Wedding invitation (doc)
Cake Topper Wedding Invitation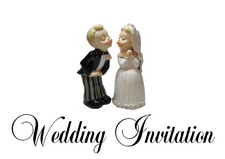 Front of Wedding In vitiation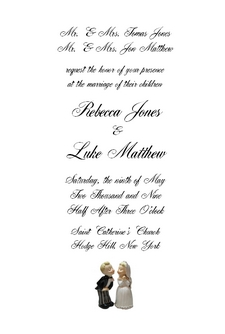 Inside of Wedding In vitiation
Download Cake Topper Wedding invitation (pdf)
Download Cake Topper Wedding invitation (doc)
Heart Wedding Invitation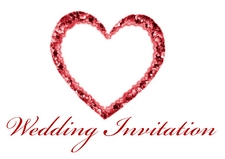 Front of Heart Wedding In vitiation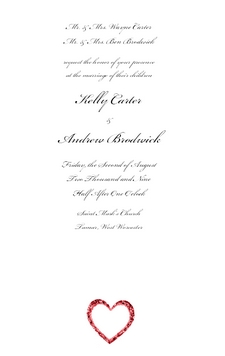 Inside of Heart Wedding In vitiation
Download Heart Wedding invitation (pdf)
Download Heart Wedding invitation (doc)
Formal Swirl Wedding Invitation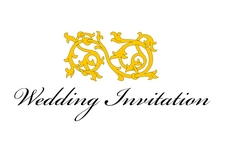 Front of Wedding In vitiation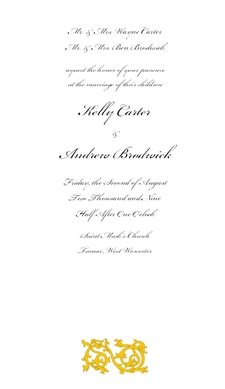 Inside of Formal Swirl Wedding In vitiation
Download Formal Swirl Wedding invitation (pdf)
Download Formal Swirl Wedding invitation (doc)