Tell A Friend About This Article
This free weekly diet
menu planner
will help you to organize your diet weekly menu. As we all know keeping on a diet can be hard at times and what the diet menu weekly planner does is help you plan diet conscious meals in advance, to assist with your diet plan for the week ahead etc. The weekly diet menu planner it is excellent for giving you focus when following a weight loss diet plan. All you need to do get your free Weekly Diet Menu planner is to download and print it.
Weekly Diet Menu Planner What it looks like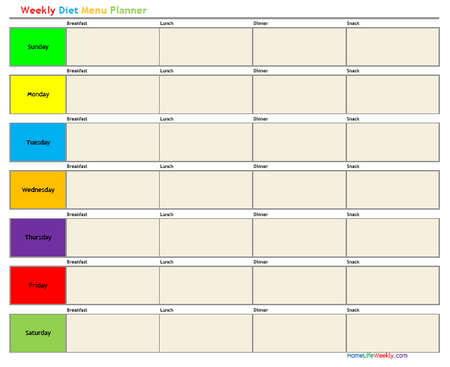 Weekly Diet Menu Planner Free Download (pdf)
You may also be interested in...
Filed under: Cooking Tips and Recipes