There is nothing better to give a Thank You card to show your thanks and appreciation, to make your Thank You card just download the design of you choice which you just need to print and fold..
Hints for making your Free Thank You Cards
Choose your free printable Thank You cards from below.
To make good printable Thank you greeting card choose a more sturdy card but check your printer is able to cope with the thickness of the card at the very least 160 g/m² upwards. Remember no one wants a limp thank you card which does not stay up!!!
Don't forget to buy an envelope to match the size of the card.
Do at least one test print with normal paper to ensure the Thank You card is printed correctly!
You will most likely have Acrobat PDF Reader already installed on your machine, if not to view these greeting cards and many other pdfs on the Internet you can download it here.
Free Thank You Card Designs
Sun Flower Thank You Card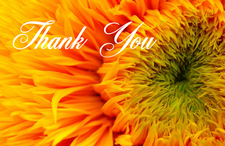 Download Sun Flower Thank You Card (pdf)
Thank You Cute Kitten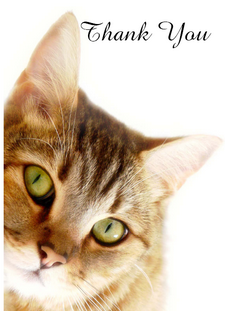 Download Thank You Cute Kitten (pdf)
A Simple Wedding Thank You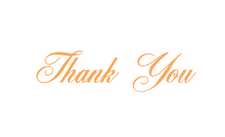 Try using off white paper to finish this Wedding Thank you card
Download A Simple Thank You Card (pdf)
Just to Say Thank You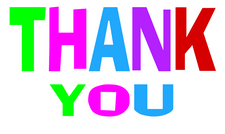 Download Just to Say Thank You (pdf)
Thank You Cute Puppy Much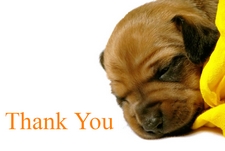 Download Thank You Cute Puppy Much (pdf)
I Get By With a Little Help From My Friends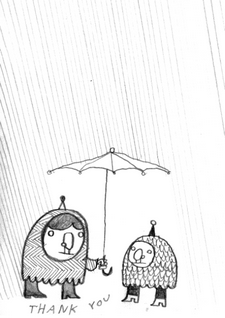 Download I Get By With a Little Help From My Friends Thank You Card (pdf)
Thank You Are A Star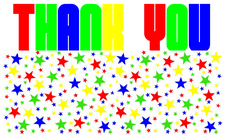 Download You Are a Star Printable Thank You Card (pdf)
Purple Flower Thank You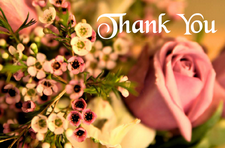 Download Purple Thank You Card (pdf)
A Beach Thank You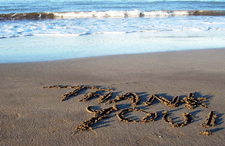 Download A Beach Thank You (pdf)
A Grape Thank You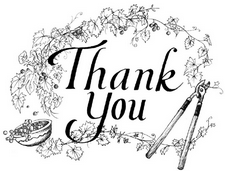 This card would suit an off white or beige background
Download A Grape Thank You Card (pdf)