Tell A Friend About This Article
I was inspired to put together my top Love Quotes which contain a mixture of romantic love quotes and humorous love quotes. If you know any more love quotes post it in the comments and I will be more then happy to add it.
"You know you're in love when you're willing to share your cash-machine number."
Elayne Boosler
"And in the end, the love we take will be equal to the love we make."
The Beatles
"Love conquers all things – except poverty and toothache."
Mae West
"The secret of love is seeking variety in your life together, and never letting routine chords dull the melody of your romance."
Anon
"The first duty of love is to listen"
Paul Tillich
"You know you are in love
when you see the world in her eyes,
and her eyes everywhere in the world."
David Levesque
"A guy knows he's in love when he loses interest in his car for a couple
of days."
Tim Allen
"A good marriage winds up as a meeting of minds, which had better be pretty good to start with."
Anon
"Love, like a river, will cut a new path whenever it meets an obstacle."
Crystal Middlemas
"Loveit bring a sense of happiness to people everywhere"
Tony Mont
"It´s better to have loved and lost, than to live with the idiot the rest of your life"
Anon
"This is my commandment, that ye love one another."
Jesus
"Love is like playing the piano. First you must learn to play by the rules, then you must forget the rules and play from your heart."
Anon
"Love is like the sun coming out of the clouds and warming your soul."
Anon
"Love is the flower you've got to let grow."
John Lennon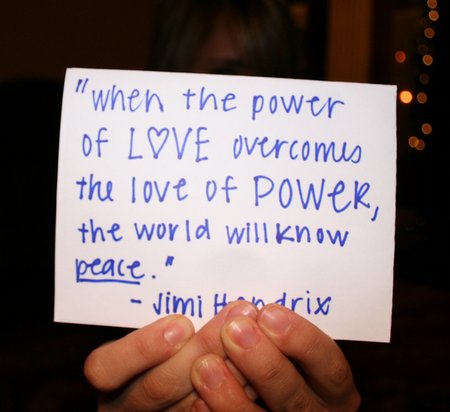 "When the power of love overcomes the love of power the world will know peace"
Jimi Hendrix
"I fall in love real quick, which can scare guys away. I'm like, 'I love you, want to marry you, I want to move in with you.' And they're like, 'Ma'am, just give me the ten bucks for the pizza and I'll be out of here.'"
Penny Wiggins
"The best portion of a good mans life,His little, nameless, unremembered acts,Of kindness and of love."
William Wordsworth
"Love is a moment that lasts forever"
Julie Wittey
"Nothing spoils the taste of peanut butter like unrequited love."
Charlie Brown
"Love is strong yet delicate. It can be broken. To truly love is to understand this. To be in love is to respect this."
Stephen Packer
"Love can leave you reeling faster than a one-eyed cat in a fish market."
Felicia R. Lee
"Love is a temporary insanity curable by marriage."
Ambrose Bierce
"A guy knows he's in love when he loses interest in his car for a couple
of days."
Tim Allen
"Love is like a mustard seed; planted by God and watered by men"
Muda Saint Michael
"Adam invented love at first sight, one of the greatest labour-saving devices the world ever saw."
Josh Billings
"When you love someone, all your saved-up wishes start coming out."
Elizabeth Bowen
"The world's tragedy is that men love women, women love children, and children love hamsters."
Joanna Trollope
"Love is just a chocolate substitute."
Miranda Ingram
"There is only one happiness in life,to love and be loved."
George Sand
"Pure love and suspicion cannot dwell together: at the door where the latter enters, the former makes its exit."
Alexandre Dumas
"I judge how much a man cares for a woman by the space he allots her under a jointly shared umbrella."
Jimmy Cannon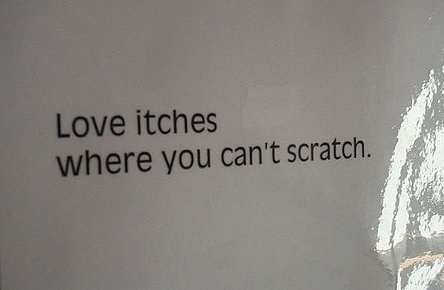 "Love itches where you can't scratch"
Anon
"Marriage is not a ritual or an end.
It is a long, intricate, intimate dance together and nothing matters more
than your own sense of balance and your choice of partner."
Amy Bloom
"True love never lives happily ever after true love has no ending."
K Knight
"Love is smiling on the inside and out."
Jennifer Williams
"If you love something, set it free. If it comes back, it was, and always will be yours. If it never returns, it was never yours to begin with."
Anon
"Better to have loved a short man than
never to have loved a tall."
David Chambless
"All you need is love"
Lennon and McCartney
"To the world you may be one person, but to one person you may be the world."
Bill Wilson
"If there ever comes a day When we cant be together keep me in your heart, Ill stay there forever."
Winnie the Pooh
"You, yourself, as much as anybody in the entire universe, deserve your love and affection."
Buddha
"Love isn't blind; it just only sees what matters."
William Curry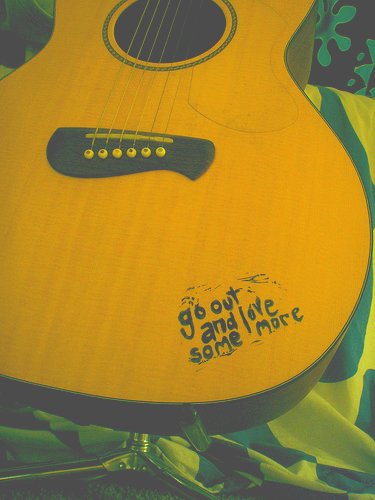 "Adam invented love at first sight, one of the greatest labor-saving devices the world ever saw."
Josh Billings
"Love is like a mountain, hard to climb, but once you get to the top the view is beautiful."
Daniel Monroe Tuttle
"For one human being to love another: that is perhaps the most difficult of our tasks; the ultimate, the last test and proof, the work for which all other work is but preparation."
Rainer Maria Rilke
"Love that is true never grows old."
Elben Bano
"Love feels no burden, thinks nothing of trouble, attempts what is above its strength, pleads no excuse of impossibility…It is therefore able to undertake all things,and it completes many things,and warrants them to take effect,where he who does not love would faint and lie down.Love is watchful and sleeping, slumbereth not.Though weary, it is not tired;though pressed, it is not straitened;though alarmed, it is not confounded"
Thomas A. Kempis
"Love doesnt make the world go round. Love is what makes the ride worthwhile."
Franklin P. Jones
"I have learned not to worry about love; But to honor its coming with all my heart."
Alice Walker
"Love is a path to the heart that knows its own way."
Lamar Cole
You may also be interested in...
Filed under: Valentines Day