My wife loves eating the last bit of cookie dough. Put it this way the spatula is being cleaned before I can say put this in the oven.
So I started to think how could I safeguard my chocolate chip cookies and keep my wife happy. So I had to work out how to make edible cookie dough.
So I spoke to my wife and she's happy as long as it got chocolate chips in. Also our recipe is without brown sugar.
As you may know cookie dough contains raw eggs and flour, which can make you a bit ill. I keep telling her but she loves the cookie dough!!!! So the recipe below will give my wife all the edible cookie dough she wants. But without any of the unwanted side effects.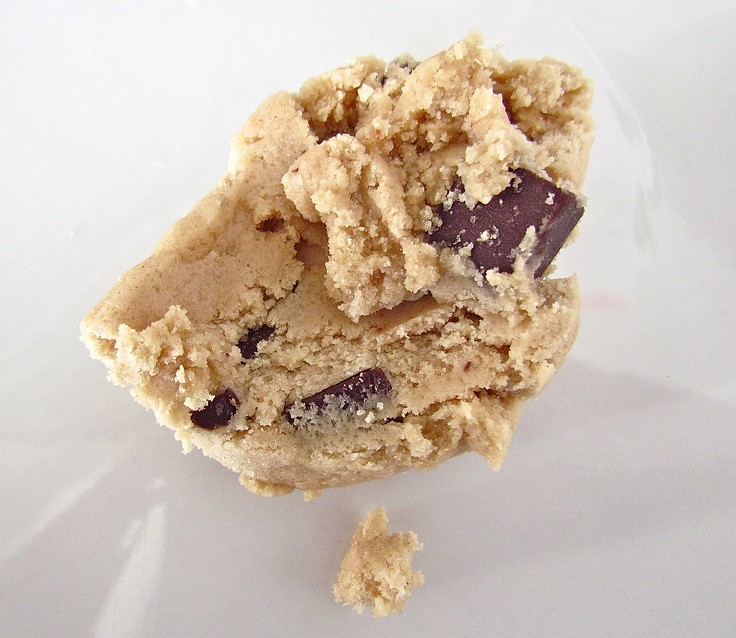 So without further ado here is the recipe for one person
Edible Cookie Dough Recipe Without Brown Sugar
This recipe makes an edible cookie dough for one.
Here are the ingredients for Edible Cookie Dough
1/8 cup of white sugar
1 Tablespoons chocolate chips
2 1/2 Tablespoons flour
1/16 teaspoon vanilla
1 Tablespoon of butter
1/16 teaspoon of salt
1/2 Tablespoon milk
How to Make Edible Cookie Dough Recipe Without Brown Sugar
Before you start toast the flour at 180 °C (160°C fan assisted or 350°F) for 5 minutes to remove any risks.
Now combine the following ingredients, white sugar, vanilla, to the softened butter.
Next add milk, and now flour a bit at a time until it looks like a cookie dough.
Now add the chocolate chips and combine into the mix
Now it's time for my wife to do her work on it. Spoon please!