Tell A Friend About This Article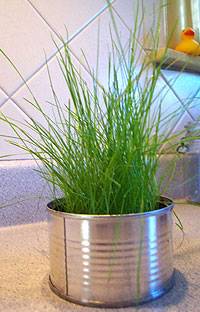 Bring a green into your home, just use a tin add the soil, plant or seeds to make a nice looking plant pot. Mix and match different size pots for great effect in groups. Or grow herbs in these tin plant pots and put them on the window ledge. These are so simple but effective.
Alex
You may also be interested in...
Filed under: Garden Tips