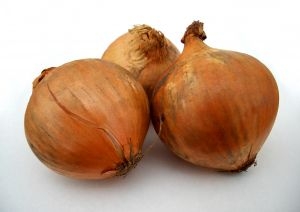 The recipe to make Applebee's French Onion Soup
French Onion Soup Ingredients:-
3 tablespoons vegetable oil
10 teaspoons shredded parmesan cheese
6 medium white onions, sliced
8 cups good quality beef broth
1 cup water
2 1/2 teaspoons salt
1/2 teaspoon garlic powder
5 hamburger buns
1/4 teaspoon ground black pepper10 slices provolone cheese
How to Make Applebee's French Onion Soup
Start to heat vegetable oil in a large soup pot or saucepan over medium high heat. Now add the sliced onions and saute for 20 minutes until the onions begin to soften and become clear. Add the beef broth, water, salt, garlic powder and black pepper to the pan and bring the mixture to a boil. When the onion soup begins to boil, reduce heat and simmer for 45 minutes.
To make the croutons, separate the bottoms from tops of the hamburger buns. Set aside the bottoms, and cut the crown of the tops to make them the same size and shape as the bottoms. This gives you 10 big croutons.
Preheat oven to 325F. Place the bread in the the oven directly on the rack and bake for 15 to 20 minutes or until each piece is golden brown and crispy. Set aside your big croutons.
When the onion soup is done, spoon about 1 cup into an oven-safe bowl. Float a crouton on top of the soup, then place a slice of provolone cheese on top of the crouton.
Sprinkle 1/2 teaspoon of shredded parmesan cheese over the provolone. Place the bowl into your oven set to high broil.
Broil the onion soup for 5 to 6 minutes or until the cheese is melted and starting to brown, you may need to broil longer if you are making more than one bowl at a time.
Sprinkle an additional 1/2 teaspoon of shredded parmesan cheese over the top of the soup and serve. Repeat for the remaining bowls.