We all can find places to save a dollar here, a dollar there. Adding up all those dollars can really impact your budget in a positive way. Let's talk about 10 simple ways to save money.
Save money take lunch to work.  Those $7-10 dollar a day lunches add up quick! Assuming you eat out every day for lunch that is an extra $1500-2000 in your pocket! Plus you'll probably eat healthier.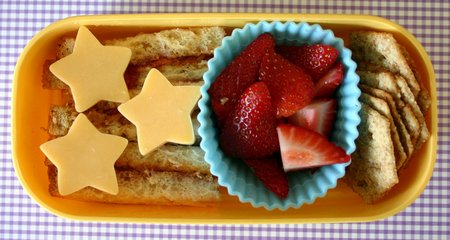 Starbucks every day on the way to work?  Cut it back to 1 day a week and you can save another $700-800 a year!
Afternoon snack at work from the local convenience store? Cut it out. Bring in a healthier snack like carrots/celery/nuts. Save another $500!
All total that is almost $2700-3000 dollars a year just from changing your work eating habits!
Save Money Consolidate your shopping trips. Gas is almost $4.00 a gallon. Stop making a trip ever day or other day to the store.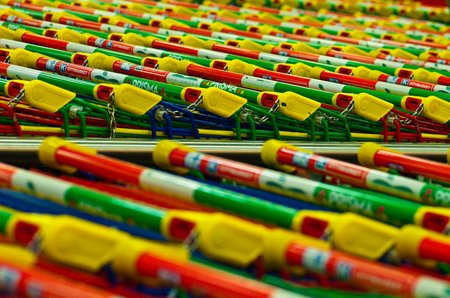 Carpool savings for kid's activities/sports. Our kids have practice every night of the week for something. Generally we take our children and 1 or 2 other kids. The other family picks up.
Save Money by going to your local library. The library is full of not only books but movies/cd's/books on cd that you can borrow for free! Heck you are paying for the membership with your taxes so go ahead and use it!
Combine your cellphone bills to save money.  Do you really need 10 GB of data each? Probably not. My family realized we could cut our bill in ½ by combining our 3 lines and sharing 10 GB of data instead of having 2 separate plans.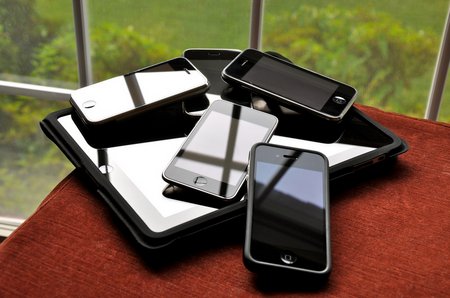 Lower that thermostat in the winter and raise it in the summer!  Do you really need the house to be 72-75 degrees in the winter? Probably not. We have our children wear long pajamas around the house and use blankets if they get chilly. You'll be amazed at what setting your thermostat to 65-68 can do to your gas bill. In the summer do the opposite and utilize a programmable thermostat for when you are not home.
Save Money with Coupons! Although you must be weary of buying items you don't need just because of a sale or coupons you can shave money off your grocery bill if you invest time in reviewing weekly circulars, online ads, and price matching. This doesn't mean spend $4.00 in gas driving around to save $.10 on a loaf of bread!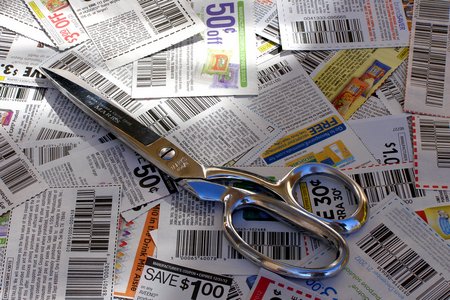 Save money with by scouring online groups/craigslist/Facebook for people selling gently used or new items. Kid need a pair of cleats but don't want to spend $50.00 for 2 months of baseball for a 6 y/o. I bet you kind find a parent selling them for $10.00 on a local group. Clothes are also another great way to to save money as well as EARN money!