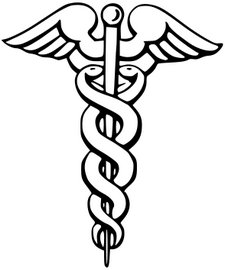 This article discusses the differences between PPO HMO insurance differences in simple terms first lets start with what PPO and HMO mean.
What is HMO
HMO stands for Health Maintenance Organizations health insurance plans
What is PPO
PPO stands for Preferred Provider Organization health insurance plans
PPO HMO Insurance Differences
PPO is a reimbursement and fixed allowance health insurance plan and they operate under the Department of Insurance Jurisdiction
HMO is a Pre Paid Contract health insurance plan which operates under the Department of Managed Health Care Jurisdiction
PPO HMO Insurance Differences
HMO Health Insurance Explained
HMO are mainly about controlling cost and providing preventive health care before members get sick. HMOs are made up of hospitals, doctors and other medical professionals who provide health care to its members for a pre paid monthly charge.
With HMO Health Insurance you can go to the provider as often as you need for the same monthly cost plus a small fee for a prescription or an office visit. Generally most other medical services are fully covered. You do not have the option of going to a medical provider who isn't part of the HMO insurance plan. With a HMO before you can see a specialist you must be reoffered by your main doctor and of course the specialist must be part of the HMO
HMO Health insurance eligibility is usually limited to employer groups, but some do take individuals.
PPO HMO Insurance Differences
PPO Health Insurance Explained
PPO or Preferred Provider Organization health insurance plans give you more choice in your health care and allow you to pick a doctor or hospital from a list of preferred health providers in order to receive full benefits. With a PPO you can see a specialist without being referred by your primary care physician.
However with a PPO if you go to a doctor or hospital who is not on the preferred list, then the plan might only cover a smaller percentage or none of your costs. Therefore always check with the health insurance carrier prior to using the health insurance plan to ensure the doctor or hospital is on the preferred list. Also make sure your doctor always refers you to other providers who are on the PPO list, or who the insurance carrier agrees to pay at the preferred rate.
PPO health insurance can have larger co payments and can require you to meet a deductible and can be more costly compared to HMO's
PPO HMO Insurance Differences
The choice between HMO vs PMO is a very personal choice, generally HMO Health insurance are less costly but if you want a more active choice in how you receive health care then you may be more suited to PPO.